Ontario Increasing Access to End-of-Life Care in Pembroke
Province Supporting 26 Additional Patients and Families Each Year
Ontario is making it easier for families in Pembroke to access end-of-life and palliative care with a new investment in three hospice beds at Marianhill Long-Term Care Home.
John Fraser, Parliamentary Assistant to the Minister of Health and Long-Term Care, was at Marianhill Long-Term Care Home today to make the announcement.
As part of the integrated care provided to individuals receiving services at Marianhill Long-Term Care Home, these three hospice beds will ensure that approximately 26 patients and their families each year will have access to high quality, end-of-life care.
This investment will provide compassionate end-of-life support that relieves suffering and improves the quality of living and dying. It is part of Ontario's commitment to increase access to palliative care across the province, including adding up to 20 new hospices across Ontario.
Ontario is increasing access to care, reducing wait times and improving the patient experience through its Patients First Action Plan for Health Care and OHIP+: Children and Youth Pharmacare - protecting health care today and into the future.
Quick Facts
Ontario is committing to an annual investment of $261,600 for three hospice beds at the Marianhill Long-Term Care Home.
In 2016, Ontario announced an additional investment of $75 million in hospice and palliative care over the following three years. This is on top of the $80 million already invested in hospice and palliative care, bringing the total investment to $155 million.
Ontario funds the Ontario Palliative Care Network, which is a partnership of community stakeholders, health service providers, and health system planners who are working to advance patient-centred palliative and end-of-life care and develop provincial standards.
Quotes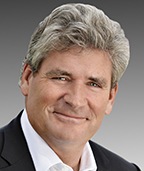 "I believe it is our role as a community to help those who need it most. Facilities with hospice care are special places that provide compassionate care to patients and families at a challenging time in their lives. They are a critical part of Ontario's plan to ensure access to high quality hospice palliative care."
"Marianhill is known for providing high quality compassionate palliative care. This funding ensures that together with our community partners, we can continue to provide care for patients and family members at a challenging time in their lives."
Linda M. Tracey
"Marianhill really helped our situation. I feel ease in the evening, or when I leave, having peace of mind that she is being looked after. Rolande is treated with respect by the staff and we appreciate that family can visit whenever we want — that's a big help. Trust is so important. Our family trusts the staff."
Orville Faught